---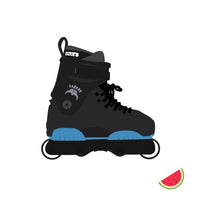 This kit replaces all of your stock mounting hardware with ISO 7380-2, A2-70 Stainless Steel torx drive screws and bolts. 
Your complete boot kit includes:
(8) m4x8 soul screws
(2) m4x10 backslide screws
(4) m6x14 UFS bolts
(6) m4x6 buckle screws 
(1) m6x12 Fruit Tech cuff bolt set 
(1) Drive handle
(1) t-30 Torx bit
(1) t-20 Torx bit
(1) 4mm allen head
(1) FruitTech 10 chamber storage system

*We humbly recommend adding a set of axle heads to your order if you're running the stock CG FLT series frames. They're a nice upgrade on the sickle axles. 

(20% of all gross sales goes directly to the team)